Please see below for our 2019 Celebrities and Guests!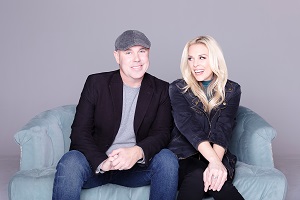 KORTNEY & DAVE WILSON
MASTERS OF FLIP
What began as two separate musical careers has become a lifelong partnership for Kortney and Dave Wilson. After trading in their microphones for tool belts, the Canadian-born Nashville couple began flipping houses while raising their children, and in the process, have become two of television's favorite home renovation experts.

In 2009, CMT Canada debuted a reality show called "Meet the Wilsons". For two seasons, cameras followed the couple and their family on their house-flipping adventures. Soon after, Kortney and Dave began interacting with their fans as hosts of their own daytime talk show on CMT's, "Kortney & Dave: By Request". Since then, Kortney, an award-winning Realtor and design visionary, and Dave, a tireless flipper with a nose for profit, have become the stars of the hit HGTV series: Masters Of Flip. Now in it's fourth season, the series follows the witty husband and wife team through the mess and stress of renovation, the magic of transformation and the anticipation of enormous profits, as they breathe new life into old, run-down Nashville homes.

The hometown of country music has been experiencing a dramatic resurgence in both new home starts & renovations and house flipping masters Kortney and Dave Wilson are leading the charge; renowned as much for their acute knowledge of the local real estate market as for their artistic design in transforming run-down disasters into stunning one-of-a-kind family homes.
Presentation Topic:
The best ways to make your house a home

Presentation Times:
Friday March 22nd 6:00PM
Saturday March 23rd 1:00PM

Kortney's Instagram page: @allthingskortneywilson
Instagram page: @mastersofflip
The duo's website:
www.kortneyanddave.com
Their official HGTV page:
www.hgtv.com/mastersofflip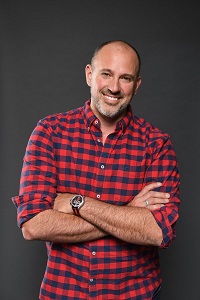 CARSON ARTHUR
LANDSCAPE DESIGNER AND HOST OF HGTV'S CRITICAL LISTING,GREEN FORCE, ROOM TO GROW AND HOME TO WIN
Carson Arthur is a landscape designer and television personality with several shows that can be seen all around the world. Throughout his 15-year television career, Carson teaches homeowners how to raise the value of their homes through outdoor renovations while maintaining a focus on environmentally friendly choices. He is part of the Cityline team; writes a column for the Halifax Chronicle Herald and the Sun media group including the Toronto Sun about outdoor design and appears regularly in a variety of magazines with guest articles. He is the North America outdoor design editor for Outdoor Lifestyle magazine; has a syndicated radio show called 'Take it Outside'; is the spokesperson for Better Homes and Gardens Real Estate; and the author of the sold out book Garden Designs for Outdoor Living with a new book scheduled to hit the shelves spring 2019.
His credits include; the host of HGTV's Green Force and Critical Listing; the Gemini nominated Room to Grow on Global, ION and the Discovery network; Better Homes and Garden's Home, First Home on the Hallmark Channel in the U.S.; and as the gardening expert on HGTV's blockbusters; Home to Win, Home to Win 2, and Home to Win 3.

Presentation Topics:
'The New Home' - Redefining the traditional backyard to include balconies, rooftops and shared spaces.

The Breaking point; when property values and eco-friendly choices collide in your backyard.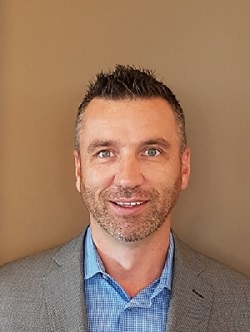 NEIL HARDING

SLEEP COUNTRY
Neil Harding has worked for Sleep Country Canada for the past 18 years. Neil is in charge of home shows, warehouse sales, and product knowledge training nationally. As a highly trained and experienced sleep expert, Neil has helped thousands of Canadians get a better night's sleep!


Presentation topic: Let's Talk about Sleep

Presented by: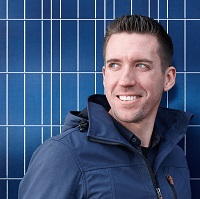 KENTON ZERBIN
Kenton Zerbin teaches others to create a sustainable life. As a speaker, consultant, and teacher he inspires and trains others how to grow food, create community, and build sustainable homes - including tiny homes! He has spent several years studying, designing and teaching across Australia, Canada, the U.S. and the Caribbean and now resides in an off-grid tiny house that he and his wife designed and built. He continues to teach others locally, nationally, and internationally through KentonZerbin.com

www.KentonZerbin.com

Presentation Topic:
2pm on Thursday: for "Tiny Homes: Why, How, Wow!"
2pm on Friday: "Edible Landscaping: Less Work & More Health, Beauty, & Function"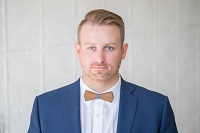 JAMIE BANFIELD
PRINCIPAL DESIGNER, JAMIE BANFIELD DESIGN
As an award-winning interior designer, Jamie Banfield believes in obtainable and timeless design for all spaces. Recently recognized by the National Kitchen and Bath Association as one of the industry's top 30 Under 30 in North America and One to Watch by Western Living Magazine Jamie has become a creative force in the industry, and recognized for his signature West Coast style. Jamie has the ability to transform and create well-edited spaces that exude both function and beauty. With a passion for sustainable design Jamie offering a unique perspective to his finished project see through private residences and boutique commercial projects throughout the Pacific North West.Formally trained in interior design, with a complementary background in manufacturing, construction, and custom millwork. In 2017 Jamie Banfield launched THE BANFIELD. THE BANFIELD is a line of high-end millwork inspired by the natural beauty of the Pacific Northwest. Featuring strong lines and distinctive character, THE BANFIELD strikes a perfect balance between modern style and rustic elements. The collection brings together design, function and durability while providing a superior BC handcrafted product that will stand the test of time.Jamie Banfield will not be quitting his day job, as he lends his talent on design and construction to local and national TV outlets such as Global TV, CTV and CBC,home and design publications and speaker engagements on stages across North America.

Presentation Topic:
The Designer Bathroom on any budget- Ten designer hacks for the perfect bathroom from finding your style to execution like a professional

www.jamiebanfield.ca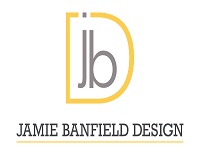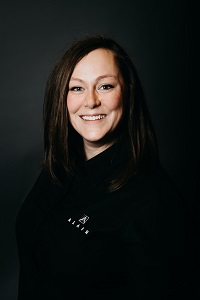 MEAGHAN LOS & ROLLIN KURKA
PROJECT MANAGERS, ALAIR HOMES
Edmonton's 2018 Renovator of the Year, Alair Homes serves the great communities in and around Edmonton by providing high-quality custom built homes and appealing, yet modern, renovations. Our team is passionate about helping individuals and families enjoy happier, healthier, more productive and more comfortable lifestyles. Our award-winning company takes pride in the multi-million dollar estates, budget-friendly starter homes, and infill homes we have created for residents in the Capital Region. We put the same level of care, workmanship and top-notch customer service into every home we build.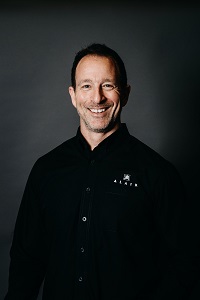 Presentation Topic:
Home Renovations to Improve Accessibility and to Age-in-Place

www.alairhomes.com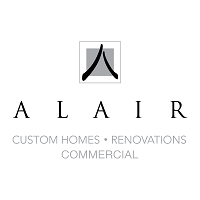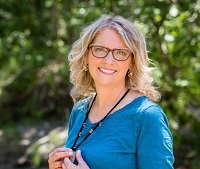 ADELE GOODWIN
EARTHWORM LANDSCAPE DESIGN
Adele Goodwin truly has a magic pencil that has turned dreams into reality for over 3,000 Alberta homeowners. Adele can help solve all of your landscape challenges, give suggestions to make your property beautiful and organize the steps to get you started. Visit www.earthworm.ca for a Free Landscape Design Worksheet!

Presentation Topic:
Stunning and Easy Curb Appeal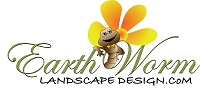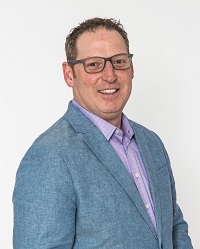 STEVE SALSMAN
OWNER, ENERGY SAVERS INSULATION
Steve Salsman has over 20 years experience in sales and marketing in the construction industry. Since 2016, he has co-owned Energy Savers Insulation and is passionate about educating homeowners on how to effectively insulate their homes and save money on their heating and cooling bills. Energy Savers Insulation is a family owned business from Sherwood Park that focuses on using chemical free, eco-friendly insulation products.

Presentation Topic:
Insulation Facts, Benefits and Myths