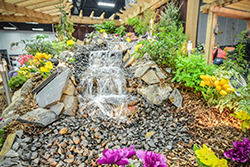 Backyard Wars
It's time to take your "friendly" neighbourhood competition to the next level. Four local landscapers will be using their design prowess to battle it out for a $1000 cash prize or free booth space at the 2020 Home + Garden Show! Vote for your favourite landscape design to help crown the best backyard space at the fifth annual Backyard Wars. After all...a little competition never hurt!
Located in Hall F
Participants include: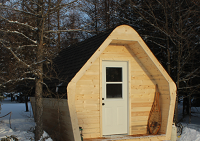 PETITE RETREATS
Who ever said bigger was better? Retreat to your (tiny) home away from home in micro cabins fit for your entire family. These small-scale cabins are equipped with everything you need to live large in the great outdoors. Leave your "big" work week at the door-- these cabins only have space for what you love!

Located in Hall C
| | | |
| --- | --- | --- |
| Presented By: | Designed By: | Landscaped By: |
| | | |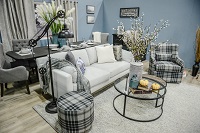 Home and Garden Stage
It's the ultimate kitchen party you've always wanted to host. From tried-and-true advice for your improvement projects to cooking demos from some of YEG's finest culinary artists, the Home + Garden Stage is packed full with the expert advice you need for every corner of your home. Let our celeb guests such as HGTV's Kortney and Dave from Music City Fix, gardening connoisseur Carson Arthur from HGTV's Home to Win and Masterchef season seven winner Shaun O'Neale help inspire and transform your life! Learn from Canada's top outdoor experts, designers, and chefs and see what your creative abilities can accomplish this season!
Located in Hall B.
| | |
| --- | --- |
| Presented By: | Designed By: |
| | |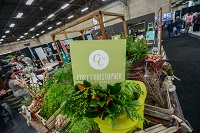 Cory Christopher Spring Garden Market
Warmer temps, slushy roads and a glimmer of spring weather-- it's time to perk up your space and welcome the warmer season with open arms. Fresh-cut flowers and terrariums are abloom in Cory Christopher's Spring Garden Market. Take home your touch of spring at one of the do-it-yourself Terrarium Bar building workshops or fresh floral arranging workshops that will have you forgetting about the frigid temps, slippery roads, from season's past.
Located in Hall B
Presented By: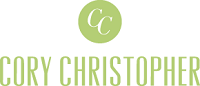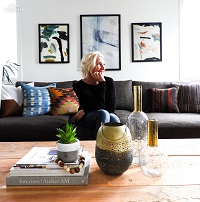 The Lounge
Take a mindful moment. Breathe deep, loosen-up, and re-energize in the bohemian Lounge designed by Crave Interiors. Air out your DIY frustrations, your home improvement troubles, and your garden dilemmas in a space created to unwind and fill your Pinterest boards (and stomachs!) with inspiration. Relax with a quiet glass of wine and a great meal, then flow your way back to the show floor for more expert advice!
Located in Hall F
Designed By: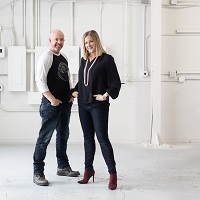 The Creative Hive Hub
Access your genius. With a weekend chalk full of masterclasses, The Creative Hive Hub is celebrating all of YEG's favourite artisans, including you! Answer your artistic calling and try your hand at mastering their craft. Time to roll up your sleeves, pick up your (calligraphy) brushes and join in on a handful of Edmonton's most sought-after workshops all in one innovative space. The only question now is which class to take! Click
HERE
for more details.
**With every purchase of a workshop ticket, receive free entry to the show.
Located in Hall B
Presented By: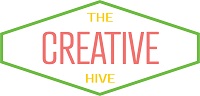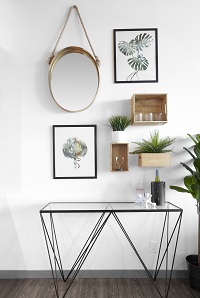 HALLWAY HACKS
It's your best first impression. Take a walk through these Pinterest worthy entryways that will have you snapping a selfie and pinning it for later! Hallway Hacks designed for double takes and turning heads--these vignettes created by Turquoise Chair will "WOW" your guests from doorway to foyer.


Designed By: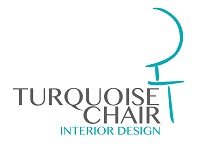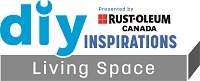 DIY LIVING SPACE
If your home is calling for a refresh but you're wallet is screaming "maybe not", you're not alone. A home reno doesn't always have to mean sledge hammers, demolition, and mess. Take the stress out of refreshing and renovating a space with the help from some of YEG's best DIY experts! The DIY Living space is created entirely with innovative approachable projects you can "do-it-yourself" and Rust-Oleum paints. It's time to roll up your sleeves, and get painting! Take home your favourite item with all proceeds benefiting Habitat for Humanity and Restore Edmonton.
| | | |
| --- | --- | --- |
| Presented By: | Designed By: | In Support of: |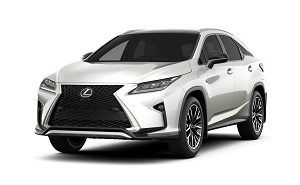 LEXUS TEST DRIVES
Who calls shotgun? It's time to find the perfect accessory for your driveway! Lexus is kicking things into high gear, showcasing their new, up and coming products at the show, plus they'll be hosting test drives of their most popular vehicles. Talk about a joy ride!

Located in Hall E
Presented by:


The Telus Future Home
The future is here, now with the TELUS Future Home, powered by the TELUS PureFibre™ network. In partnership with communities throughout Western Canada, TELUS is building a fibre optic network that will revolutionize the way we live our lives. With blazing fast speeds of 150 Mbps uploads and downloads, you'll enjoy the most consistent and reliable connection, the ability to watch streaming video in ultra-HD quality, and more. The 560-square-foot Future Home showcases how TELUS Fibre can enhance one's lifestyle through a variety of exciting, forward thinking technologies.Some are available today, others are simply possibilities for tomorrow. TELUS PureFibre. Internet Reimagined.

*Image provide by Telus
Presented by: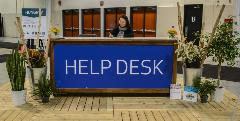 The BBB Help Desk
Is your backsplash from a throwback in time? Is it finally time to replace your carpet with new flooring? Look no further than the BBB Help Desk. Help avoid a DIY disaster with tips and trade secrets from a slew of experts to help start and finish your new home improvement project the right way.
Located in Halls C & E


Presented By: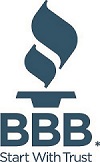 Hero Day
On
Friday, March 22nd
at the Edmonton Home + Garden Show, we welcome all active military personnel and veterans, nurses, and first responders (police officers, firefighters, and EMTs), offering free admission to enjoy the show for every home. Valid ID required.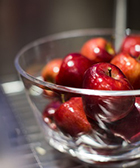 TEACHER DAY
We're celebrating Teacher Day on
Saturday, March 23rd
at the Edmonton Home+ Garden Show! To show teachers how much we care, we're offering free admission to all teachers. Valid ID required.