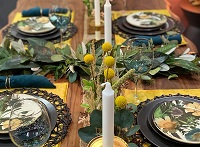 HOME + GARDEN STAGE
We're springing into the new season and we're celebrating with the ultimate garden party! The Home + Garden stage will host some of North America's top designers, outdoor experts and chefs that will help inspire and transform your life-- whether you're designing your dream home or cooking up your cravings! With celeb guests like Clint Robertson + Luke Caldwell from HGTVs Boise Boys, Eugene Cheng, MasterChef Canada Season 5 contestant , and DIY master Leigh-Ann Allaire Perrault from Cityline, we've got the industry leaders who are ready to help you spruce up your spaces. It's time to get the advice you need to start and finish your next home improvement project.
Presented by: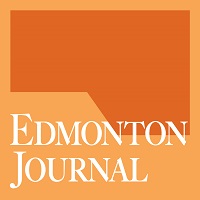 Designed by: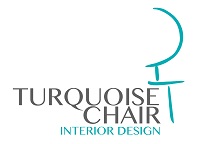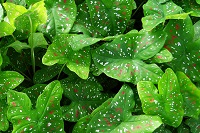 Backyard Wars - Judging by HGTV's Boise Boys

The white picket fences are coming down! The "steaks" are higher in this friendly neighbourhood competition: Backyard Wars. Four local landscapers will be using their design genius to battle it out for a $1000 cash prize or free booth space at the 2021 Home + Garden Show! You can help sway the judges, vote for your favourite landscape design to help crown the best backyard space at the fifth annual Backyard Wars. After all...a little competition never hurt!
Located in Hall F
Participants include: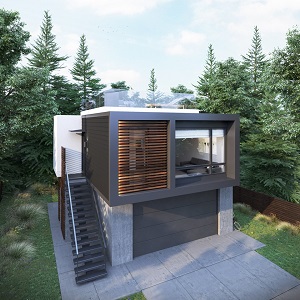 SEA-IN' IS BELIEVIN
Time to kick conventional homes to the can! CNTNR is shaking up the traditional model of building construction with sea-can structures that are cost effective, tastefully designed, eco-friendly, and built quickly. From 160 sq ft garden and garage suites, to 2000 sq ft single-family homes, to 9-storey office or commercial buildings that are hundreds of units large, CNTNR has a modular building solution to suit an endless array of applications. Uncertain whether 30% greater energy efficiency and a dramatically compressed construction timeline is achievable for your next project? You'll just have to "sea" it to believe it!

Presented by: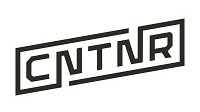 Landscaped by:

Interior Design by: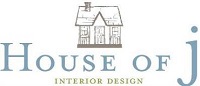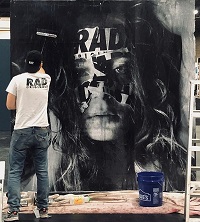 WALK OF ART
Turn on your portrait modes and take a walk through these Pinterest worthy breezeway that will have you snapping a selfie and pinning it for later! These murals are designed for double takes and turning heads that will inspire you to re-think the art inside and outside your home. Whether you take your photos with flash or not, get ready for these #wallgoals created by RAD Originals to take your idea of home art to the instagram level.
Presented by: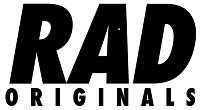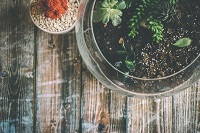 CORY CHRISTOPHER'S GARDEN MARKET
Winter? Don't know her! We're welcoming the warmer temp and glimmer of spring weather at the Cory Christopher's Garden Market. It's time to perk up your space and say hello to fresh-cut flowers, terrariums, planters and more! Stop by the do-it-yourself Plant Bar to design your own terrarium or pick and pot a cute plant that will surely add the perfect spring in your step.
Presented by: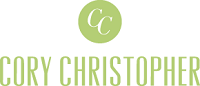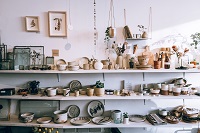 THE MAKERS KEEP
#SupportLocal at The Makers Keep! From home essentials to handcrafted goods, stop in to this weekend-long pop-up to shop Alberta made products perfect for your place. Whether you're looking for gifts or items to add some local love to your home, the hardest part will be choosing which to... keep! Plus, some of Edmonton's best makers will be showcasing their talents and sharing them with you too! Stop by this creative space for events and surprises all weekend long.
Presented by: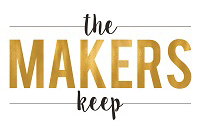 THE LOUNGE
Creating a cohesive space can be complicated. Time to air out your DIY frustrations, your home-flip flops, and your garden dilemmas in a space created to help you focus on the design styles you love. The monochromatic Lounge is the place to fill your Pinterest boards (and stomachs!) with inspiration. Whether your design style is ultra-modern, mid-century modern, or a bit more traditional, The Lounge designed by Linger Interior Design will help you nail your target style all while relaxing with a quiet glass of wine and a great meal. Then get your zhuzh back to the show floor for more expert advice!
Designed by: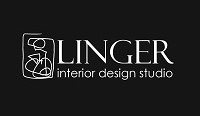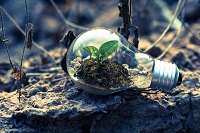 THE POWER PLANT
Time to bud farewell to lush-less spaces and pay homage to the living entities that will never...leaf you. Whether your lawn has been yawning or it's "thyme" to add some more florals into your small space, you can grow your green thumb at The Power Plant presented byBotaniful. This 100 sq. Ft.space of flourishing botany will have to seeding for more!
Presented by: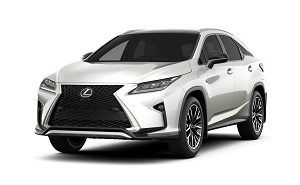 LEXUS TEST DRIVES
Who calls shotgun? It's time to find the perfect accessory for your driveway! Lexus is kicking things into high gear, showcasing their new, up and coming products at the show, plus they'll be hosting test drives of their most popular vehicles. Talk about a joy ride!

Located in Hall E
Presented by:


THE TELUS FUTURE HOME
A modular footprint designed to showcase, collectively and individually, TELUS' best-in-class Entertainment, Smart Home and Health product innovations.
Interactive and inviting, each section of the footprint engages guests with TELUS' trademark friendliness. Highlights include Entertainment zone's Optik TV Trivia, our world-class Smart Home feature showcase, and the life-sized Babylon by TELUS Health doctor consultation.

Whether experienced holistically or deconstructed for more contextual relevance, the TELUS Future Home is a family-friendly experience as much as they are a comprehensive display of TELUS' ever-evolving product suite.

Presented by: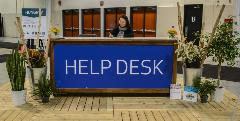 The BBB Help Desk
Is your backsplash from a throwback in time? Is it finally time to replace your carpet with new flooring? Look no further than the BBB Help Desk. Help avoid a DIY disaster with tips and trade secrets from a slew of experts to help start and finish your new home improvement project the right way.
Located in Halls C & E


Presented By: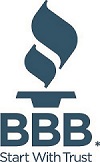 TOPIARY TRIALS
Snip! Snip! Snip!
Spring is upon us- it's time to get your yard in shape and add that wow factor your neighbours will be envious of! Whether your topiary dreams take you from lovely landscapes to "what's that supposed to be?!", we've got the "experts" ready to inspire you to trim your trees. Join HGTV's Boise Boys Luke & Clint, Cityline contributor Leigh-Ann Allaire Perrault and Masterchef Canada contestant Eugene Cheng as they test out their pruning skills and battling it out live on stage in theTopiary Trials! Will it be an elephant, a squirrel or just a perfect sphere? You'll have to "snip" over to the stage to find out! Friday March 20th @7PM
Trees Provided by: