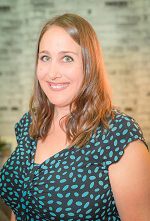 Sarah Carr
Operations | Show Administrator
Phone: 403.253.1177 ext 212 / Toll Free: 866.941.0673
Email: SarahC@mpeshows.com
In the Biz: 6 Years
Bio: Sarah Carr assists with the extensive financial and administrative duties for the Edmonton Home Shows. She is responsible for recruiting and training all of our volunteers and part-time/temporary administrative staff. Sarah has an extensive back ground in the administrative field and is a great addition to our growing Marketplace Events Family!
Design Tip: Have an idea of what you want before you hire a designer. Create a book with your color preferences, fabric swatches and your ideas for design along with your budget. This will help you to have a more focused appointment when you choose your designer.
Get A Booth Quote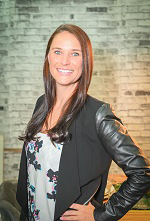 Kristy Cairns
Group Manager
Phone: 800.633.8332, ext. 231
Email: KristyC@mpeshows.com
In the Biz: 8 Years
Bio: Kristy Cairns is the Group Manager for the Edmonton Home + Garden Show, Edmonton Renovation Show, Edmonton Fall Home Show, Calgary Home + Garden Show, Calgary Renovation Show and Calgary Fall Home Show. Prior to becoming a Group Manager, Kristy was the Show Manager for the three Edmonton home shows. Prior to joining Marketplace Events, Kristy had spent over five years working in experiential-marketing as well as an Assistant Sales Manager in the sports management industry.
Exhibitor Tip: The visual impact of your booth and signage are possibly the most important aspects of any trade show display. A general rule of thumb for signage? When someone looks at your display, they should be able to tell within four seconds who you are, what you do, and what problem you are solving.
Get A Booth Quote
Marketplace Events, LLC
Macleod Place II
306, 5940 Macleod Trail SW
Calgary, AB T2H2G4
Phone: 403.253.1177
Toll Free: 866.941.0673
Fax: 403.253.7878
Have a question? ASK US.
Fill out the form below and we'll get in touch with you as quickly as possible!