Your Modern "Canadian" Kitchen: Shaun O'Neale
Mar 19, 2019, 15:58 PM
Shaun O'Neale was a DJ before being crowned a winner of MasterChef season 7. After becoming champion and turning in the turntables, Shaun has become one of the world's most renowned chefs and released his first cookbook My Modern American Table: Recipes for Inspired Home Cooks. Shaun will be firing up the Home + Garden Stage this year at #EHGS19 and we can't wait to taste what he's got. Here's a sneak peak on what he'll be serving up tip wise this year at the show.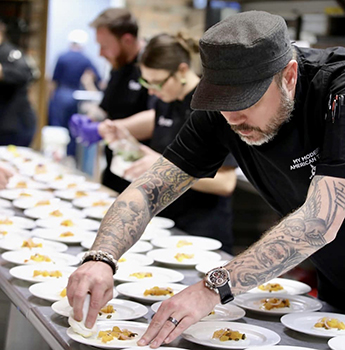 Shaun's cookbook is known for its worldly inspiration from becoming home cook to chef. "There are truly thousands of inspirations in the pages of my cookbook, it is really an accumulation of the years I have spent in love with food. Some of the recipes are dishes that I have been making for years and some are heavily influenced by some of the chefs who have inspired me but all of them come from some time or experience I have had in my life." When it comes to home cooks in their own kitchen, Shaun has some advice when it comes to playing with food, style and taste: "My best advice is to never be afraid of failure, not everything is going to work on the first try. Michelin Star chefs will work on a recipe for years before it goes on a menu which means hundreds if not thousands of hours spent perfecting the tiniest components." His favourite style of dish to experiment with? "I really love to put new spins on classic Italian pasta dishes like my Squid Ink and Lobster Ravioli with Pernod and Lemon Air."

So many homeowners are utilizing their kitchens more than ever. We love spending time in our homes entertaining and socializing. If you're looking to up your kitchen game, Shaun suggests perfecting two "simple" dishes: "Two dishes I think everyone should know are a perfectly roasted chicken, and a perfectly cooked medium rare steak." He also advises not to be afraid of heat! "The biggest difference in home cooking and professional kitchens are fires and plating. In professional kitchens we are not afraid of cooking over the highest heat possible because we have to get the plates out the door. I feel like a lot of home cooks are afraid to crank up the heat," notices O'Neale. "As far as creating restaurant type dishes at home, I would say take the time to present the food in an artistic way, it is very true that we eat with our eyes first so if the food looks delicious it will taste that much better."
We can't wait to taste what the MasterChef will be cooking up on the Home + Garden stage this year. Perhaps his favourites from his book? " I really love the Bourbon Braised Short Rib Ravioli and the at home dry aged ribeye!" For more cooking tips from Shaun and other amazing local chefs, visit the Home + Garden Show March 21-24 at the Edmonton Expo Centre! Don't have your tickets yet? Buy online and save $2.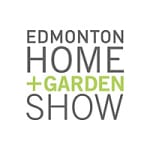 MARCH 21-24, 2019
EDMONTON EXPO CENTRE