Retro Renewal at #EHGS18
Mar 22, 2018, 14:02 PM
We're celebrating 50 years at the 2018 Edmonton Home + Garden Show. Oh how things have changed (and stayed the same)! Just like most things in life, home decor lives in cycles. Especially today, where consumers are more aware of production and quality, upcycling and refurbishing older pieces seems like a trend that isn't going away anytime soon. The list of reasons to find and use unique, high quality pieces, are endless—and it seems that our old retro tastes are coming back in full force. We sat down with Edmonton's Rosalyn Lazaruk of Wicket Blue Interiors for the best ways to renew your space with retro vibes.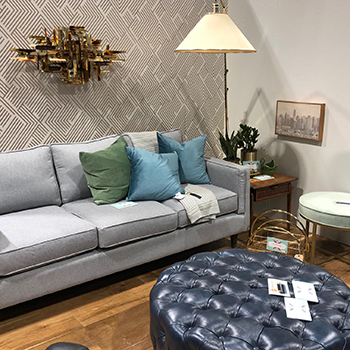 "We are seeing this amazing surge of 70's glam going on in fashion and design and I love it! It is filled with amazing Mid Century Modern pieces infused with a little Hollywood Regency. Luxe finishes like velvet and brass layered with gorgeous ceramics and rich woods. It is so opulent and gorgeous!"
The greatest part about living in cycles is that things we love (and styles that made us cringe) will mostly always come back into trend - with often a modern or relevant twist. Functionality will change as we evolve to be more efficient so it's often hard to know when to let go of an item or when to keep it.
"The true test is always quality and great design in form and function," Rosalyn explains. "The reality is we go through cycles in design just like in fashion and our choices will always be inspired by the past, but just a little different, more practical maybe for our times. Just wait for it the design trends from the 80's and 90's are coming back, but I promise no bubble paper stuffed valances!"
Integrating retro vibes into your home while balancing being unique and relevant can be a challenge. Your space wants to be cool but not outdated which can be tricky when you're bringing back amazing wallpaper, prints, colours, and statement pieces.
"Be sure that your investment pieces are ones that you will love! Even though we are seeing so much 'retro inspiration', it is what is current and modern. Choosing pieces for example, that are inspired by Mid Century Modern furniture design will always be current and modern…kind of like a good subway tile! We don't need to think of these trends as souls a vintage resurgence but how they are influencing current decor, take a look around there is velvet everywhere!"
For more inspiration on how to stay retro, check out Rosalyn's Retro Renewal feature at the Edmonton Home + Garden Show March 22-25 at the Edmonton Expo Centre.
Get tickets online now to save $3 courtesy of RenovationFind.com
and start planning your visit. We can't wait to see you there!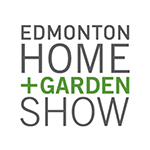 EDMONTON EXPO CENTRE
MARCH 22-25 2018.