Spring Cleaning with Leigh-Ann Allaire Perrault
Mar 20, 2018, 15:14 PM
With winter coming to an end and spring cleaning taking precedent in the minds of homeowners across the country, Cityline's Leigh-Ann Allaire Perrault offers insight into DIY renovation in one of the most neglected home spaces: the garage! Find her at the Edmonton Home + Garden Show March 22-25, 2018 at the Edmonton Expo Centre to learn how to create a customized, clutter-free design space on a small budget.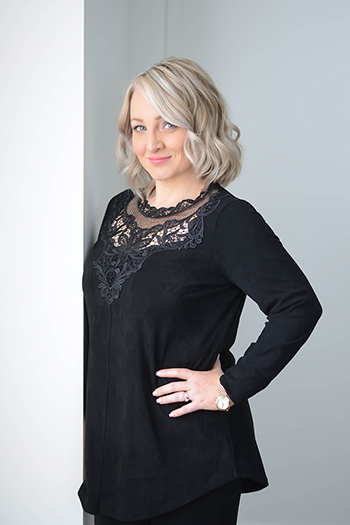 "For many, the garage is used soley for storing seasonal items, cars and harbouring clutter," says Leigh-Ann. "As more people learn to let go of their unwanted items, the garage can now be viewed as an extension of their home with function and potential style."
With plenty of easy-to-follow tutorials and budget-friendly design options available, there is no need to spend frivolously on unneeded money-wasters. "Skip costly tool storage units and instead look to repurpose something you may already own," advises Leigh-Ann. "Buy used. Vintage metal cabinets and lockers can be found online for a great price. With a quick coat of colourful paint, they are the perfect organized catch-all for hand tools and hardware."

3 Tips for Garage Makeovers
1. Invest Behind the Walls
While it isn't exciting, the garage should be thought of as a room within your home. "By taking the steps to properly insulate, you will ensure that the space is more comfortable during both hot and cold seasons," says Leigh-Ann. Consider insulating the ceiling, adding roof vents if necessary and even upgrading the garage door.
2. Maximize Storage
"Think vertical!" says Leigh-An. Whether you choose to install wall-mounted bike racks or easy-to-install slatwall systems, keep everything organized at eye level. This will keep things off of the ground and help eliminate clutter.
3. Infuse Colour and Personality
"Just because it's a garage doesn't mean it should lack style and personality," stresses Leigh-Ann. By continuing your colour palette from inside your home into the garage, it will make it feel like a bonus room. Paint drywall, add rubberized baseboards or revitalize tire racks and peg boards in a new hue with a quick coat of spray paint.
With warmer weather in sight, let your garage turn into a room that is actually utilized in your home this year. From decluttering to organization and design, learn from Leigh-Ann Allaire Perrault and other DIY professionals at this year's Edmonton Home + Garden Show, happening March 22-25, 2018 at the Edmonton Expo Centre.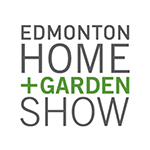 EDMONTON EXPO CENTRE
MARCH 22-25 2018.