What's Cooking at #EHGS18
Mar 19, 2018, 15:37 PM
This year at the Edmonton Home + Garden Show, the Cooking Stage will showcase some of YEG's best chefs who will give you tips and inspiration to hop on the "locavore" train and never get off. We got to chat with Lawrence Hui of Ono Poke Co., Gloria Bednarz of The Art of Cake, and Alexis Hillyard, a local plant-based blogger ahead of the show to talk everything local foods in our beloved city and their tips on how to eat local.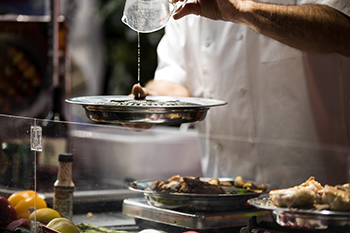 Tip #1: Shop Local
You probably frequent the same grocery store every week since it's what you know and what is familiar. The easiest way to incorporate local foods into your diet is shopping at your local farmer's market. "The success of farmers markets is because people want to know the person who picked the fruit or the person who made the jam," explains Bednarz. We all know that feeling: once you find something you like, it's hard to want to switch!
Shopping local is a great way to take your first leap into eating local. It will force you to eat more seasonably but don't worry - the food will taste even better! Eating local doesn't have to be boring in the kitchen, it will help you get creative over the stove and you'll feel good doing it.
Tip #2: Eat-Out Locally
What's great about eating local is that more choices are popping up, making it easier for people to support the local movement. "It's great to see an abundance of new and innovative cuisine coming from new and established chefs locally," says Hui. Local restaurants are also accommodating many different food preferences. "Restaurants are offering a wider range of products," says Alexis. "And becoming more sensitive to dietary restrictions making it easier for everyone to eat locally."
It can be easy to find restaurants around the city for every craving in local publications and social media. "There are so many great publications around any town that are supporters of showcasing local talent," says Hui. Be intentional with your dining choices - eat at local businesses and ask them for their own recommendations of local establishments in the city.
Catch Lawrence Hui, Gloria Bednarz and Alexis Hillyard plus many more local chefs on the Cooking Stage at the 2018 Edmonton Home + Garden Show March 22-25th at the Edmonton Expo Centre.
Get your tickets online now to save $3 courtesy of RenovationFind.com
and start planning your visit. We can't wait to see you there!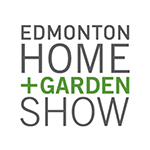 EDMONTON EXPO CENTRE
MARCH 22-25 2018.