That's a Wrap: Highlights from the 2016 Edmonton Home + Garden Show
Another great Edmonton Home + Garden Show is behind us! With over 600 exhibitors, experts and industry professionals sharing the latest tips, tricks and trends, the Expo Centre halls were bustling.
If you weren't able to make it to the Edmonton Expo Centre March 17-20, take a look at the highlights from this weekend's successful show!
All-Star Presenters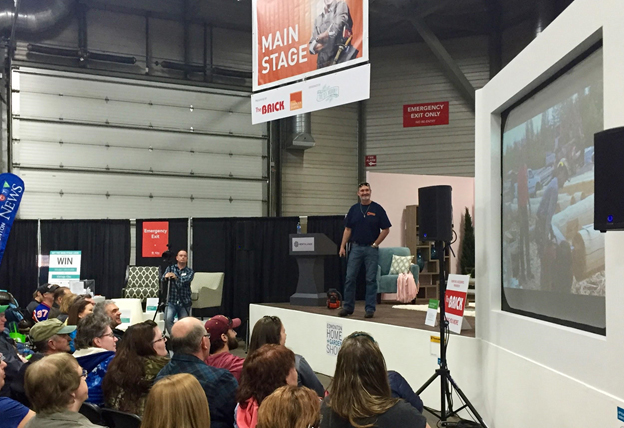 The 2016 Edmonton Home + Garden Show was an all-star event. Our stages were taken over by Carson Arthur, Leigh-Ann Allaire Perrault, Donna Balzer, Denise Wild, Chef Levi Biddlecombe and more! The experts shared tons of tips, advice and ideas on all things home and garden related.
HGTV's Andre Chevigny took to the Main Stage, presented by the
Edmonton Journal
and
the Brick
, and designed by
The DIY Mommy
. The
Timber Kings
star captivated the audience with his personal anecdotes about working for Pioneer Log Homes and spoke about how the longevity of his builds allows generations to enjoy the family home.
Ultimate Upcycle Challenge: Planted!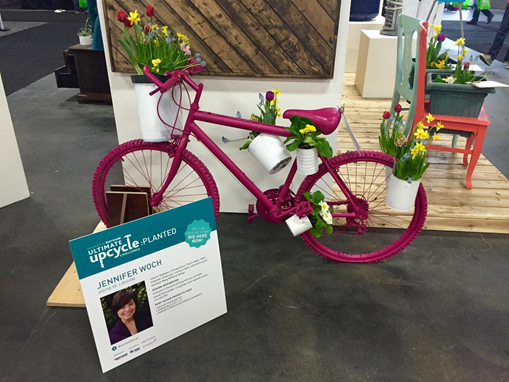 14 local celebrities and media personalities were tasked with choosing a piece of furniture from Habitat for Humanity's ReStore, to transform into an indoor or outdoor floral planter using supplies from
Rust-Oleum Canada
! The unique pieces were then auctioned off with 100% of the proceeds going towards
Habitat for Humanity Edmonton
.
The Design Home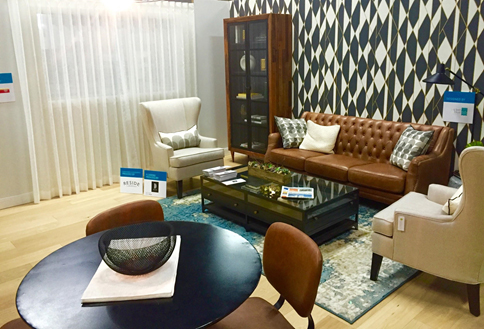 Attendees got to stroll through the Design Home presented by the
Edmonton Journal
and designed by
Wicket Blue Interiors
and landscaped by
RCLcanada Landscape Contractors and Supply
, and furnished by
Reside Furnishings
.
The 1,000 sq. ft showhome featured this year's latest trends in design and decor and our exhibitors were showcased in this stylin' feature!
Cory Christopher's Indoor Spring Market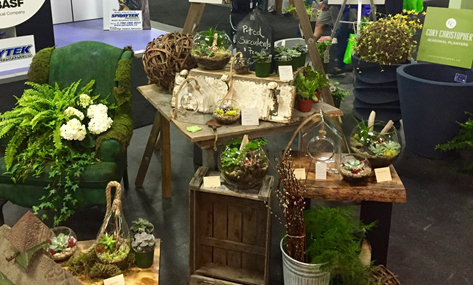 Cory Christopher
's inspiring spring market was bursting with floral inspiration. Attendees were marvelled by the magical space and even has the opportunity to sign up for the do-it-yourself wreath building workshop or fresh floral arranging workshop where they learned how to add a touch of spring to their home!
Floral Design Competition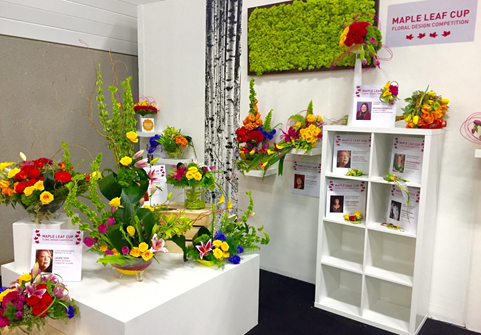 On Friday night Canada's Top 20 floral designers went head-to-head for the incredible opportunity of representing Canada in an all-expenses paid trip to the 2016 Gateway to the America's Cup. The designers were given two to three floral arrangement themes to work with in front of attendees and judges. Their final creations were displayed all weekend and auctioned off.
They Came, They Cooked, and One Conquered!
Presented by Kathryn Joel of Get Cooking, the Chef vs Chef competition pitted two local chefs against each other to wow judges with an original dish. The chosen chefs were both red seal chefs: Levi Biddlecomb and Tyson Wright. Their dishes had to include three secret ingredients (locally sourced zucchini, wheat berries, and ling cod) and be prepared in under 60 minutes! It was a close competition, but the winner was Chef Levi.
Chef Levi is a NAIT trained red seal chef who has experience cooking a wide variety of dishes in several different atmospheres and areas. After his training at NAIT, he spent time at the best fine dining restaurants in Edmonton, as well as at a four diamond restaurant in Banff. Feeling that it was time to make a change, Levi decided to do his own thing and open Attila The HUNgry, Edmonton's premiere Asian Fusion food truck, bringing all the flavours of Asia to the dishes we already know and love! You can find the truck this spring and summer around Edmonton streets.
Thanks to everyone who joined us at the 2016 Edmonton Home + Garden Show and helped support this great event. We can't wait to see you all again this October for the
Edmonton Fall Home Show
(October 21-23, 2016)!
Mar 24, 2016, 14:12 PM