2019 Backyard Wars Winners!!
The "Carson Arthur" Award:
Congratulations to HML Landscape Construction & Mainenance!

Consumers Choice Award:
Congratulations to the Isle Group of Companies!
Consumer's Choice Award:
Be sure to pop into Hall F and vote for your favorite Backyard War submission and a chance to Win a $250 Visa Gift Card!!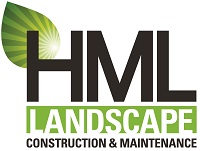 HML LANDSCAPE CONSTRUCTION & MAINTENANCE
"REFLECTION"
Our landscape designers offer hand-drawn designs to help you visualize what your dream yard will look like. We use our wealth of experience and materials to make your vision come to life! Our team produces resilient, distinctive designs to embody your idea, and your budget. We are committed to tailoring our skills, enhancing your project and delivering innovative concepts. HML is where design comes to life.
HML is an award winning landscape design, construction and concrete company utilizing a holistic and sustainable approach in creating harmonious and functional spaces. Our work is based on a desire for excellence, concern and care for people, plants and the environment. Let our experienced and diligent team create a unique, stylised and functional space to be enjoyed for generations.
WHERE YOU FEEL THE BEST, WE DO OUR BEST.
www.hmlconstruction.ca

RCLcanada LANDSCAPE CONTRACTORS
"GOLFERS ESCAPE"
With only 300sqft on display we are able to create a space that feels like you are on the putting green of an actual golf course.

Complete with granite paver patio, large trees, putting green, sand traps and large scale boulders all help to make you feel that you have been transported to your favorite course right in your own back yard. Any space no matter what size can be transformed what you might find to be most useful and our purpose is helping clients discover that.

RCLcanada Landscape Contractors and Supply

Whether we are installing a patio or a water feature we approach the project the same way, no detail is over looked and we are not done until you are satisfied. By providing complete design and build services, no matter what your dreams are, we can help you achieve them.

www.rclcanada.com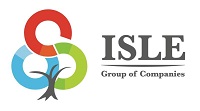 THE ISLE GROUP OF COMPANIES
"ELEMENTS OF NATURE (Metal, Wood, Water, Earth)"
Combining the elements of nature allows for both contrast and harmony. Metal, Wood, Water, Earth come together to showcase a backyard sanctuary that we are proud to share with you. By fusing natural and manmade products together, we are creating depth by contrasting different textures, shapes, and colours. These elements coincide together to provide a harmonious and tranquil space.

The "Isle Group of Companies" is family owned and operated. The Group consists of Green Isle Landscaping, Blue Isle Landscaping, and Red Isle Contracting. Although similar in name, each company has an area of expertise. All three companies work together to create unique outdoor living spaces and beautiful landscapes. With many years of combined experience the "Isle Group" can take your landscaping dreams and build them into reality.

www.islegroup.ca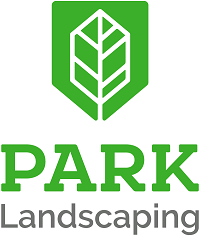 PARK LANDSCAPING
"QUIET ESCAPE"
Our design is for the hard-working individual searching for a close by place to relax. It features a blend of nature-inspired elements and orderly comforts. With cozy seating sheltered from the sun, accompanied by a view of the main water feature and sound of gently running water. The best part - it's low maintenance.
From landscape design to construction, our team has got you covered. Our focus is on creating exceptional results to enhance the beauty and value of your property. And to enjoy peace of mind while your project is underway, confident that your well taken care of.

www.parklandscaping.ca