MARCHAND CONSTRUCTION
Official Show Contractor
Marchand Construction a company of passionate craftsmen dedicated to quality work done in a timely fashion and committed to creating work that is aesthetically pleasing and functionally unique to each of our client's needs. In 2005, Josh Marchand started his own framing company which grew into a custom carpentry business due to a love for fine craftsmanship. The next logical step was to take his God-given talents to the world of custom homes and renovations as Marchand Construction.
Dedicated to sustainable construction and a strong emphasis on craftsmanship, Marchand Construction is able to efficiently drive a project forward using a skilled crew of in- house carpenters. Pushing the envelope in building practices, and passionate about building science, the entire team loves what they do, and prides themselves at superior craftsmanship. Josh strives at running his business, as he does his life — in a manner befitting a follower of Christ; The foundation upon which Marchand Construction has built its mandate.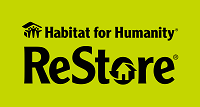 Habitat for Humanity
Help support Habitat for Humanity Edmonton by donating $3 to them when you purchase your ticket for the Edmonton Home + Garden Show. ReStore is Habitat for Humanity Edmonton's social enterprise that accepts donations of new and gently-used building supplies and home improvement items. The items are sold to the general public at a discounted rate and the proceeds are used to fund Habitat Edmonton's fundraising administration costs so that every dollar donated to Habitat goes towards building homes and serving families.
hfh.org/restore/
CORPORATE TICKET PARTNER
The REALTORS® Association of Edmonton (RAE) represents more than 3,500 real estate professionals serving the Greater Edmonton area. The Association takes prides in the role it plays in making a difference in the communities RAE members live and work within. Whether you're buying or selling, REALTORS® are here to help you navigate every step of the process with confidence and peace of mind.
https://realtorsofedmonton.com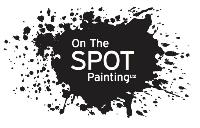 ON THE SPOT PAINTING
On The Spot Painting was designed to make hiring a painter as easy as possible. We offer experienced and quality painters that show up professionally dressed and with the proper tools needed to complete your job. We save you, time, effort and most importantly money! No job is to big or to small!
www.onthespotpainting.ca/
JENNIFER HUGHES - TURQUOISE CHAIR INTERIOR DESIGN
Turquoise Chair is an Edmonton based Interior Design & Decorating business providing professional design services to enhance the beauty and quality of residential and commercial spaces.Jennifer Hughes of Turquoise Chair is passionate about creating beautiful and functional spaces for her clients that reflect their personal style and transform their design dreams into reality. Jennifer's style is a unique mix of modern clean lines and contemporary curves with added rustic and vintage elements. Turquoise Chair work can be found in show homes of Edmonton's Master Builder, Cameron Homes and in the homes of various clients across the city. During the past 3 years Jennifer has been an integral part of the Edmonton Vignettes Design Showcase, a successful local pop-up design event where she was the team lead designer, and her vignette took home the "People's Choice Award" in 2016.Turquoise Chair recent work has been showcased at the Edmonton Home Shows, from the Main stage and Lounge design to "Small Space Living" and other pop-up design features from 2017 to current. You can also catch some of her work featured in an article on "How to create a show-stopping entry way" published March 18, 2019 in the online Western Living Magazine.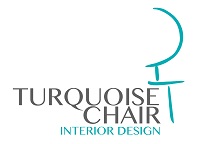 JENNIFER WOCH - HOUSE OF J INTERIOR DESIGN
Jennifer Woch proudly launched House of j Interior Design in 2013. Jennifer has been an interior design consultant in her hometown of Edmonton since 2002. House of j offers complete professional interior design services for both residential and commercial realms. Gathering her inspiration from her clients, Jennifer loves helping them articulate their dreams for their space!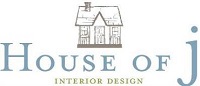 CNTNR
CNTNR is a real estate tech company that manufactures prefabricated living and work environments out of shipping containers (also known as sea-cans). A sister company to Copperblock Capital Corp., CNTNR specializes in providing modular building solutions to individuals, companies, developers, and municipalities in Canada and the United States.
Forget the blocky aesthetic and floorplan limitations you might traditionally associate with sea-cans: step into one of CNTNR's structures, and you would never guess it was built using upcycled shipping containers. Better yet, CNTNR's sea-can builds are 30% more energy efficient that a traditional stick build, come net zero ready, divert tonnes of steel from the landfill, have high durability, and are cost effective. By prefabricating the building envelope in their Edmonton-based manufacturing facility, CNTNR is able to cut the construction time of a traditionally built home by approximately half.
Whether you are looking to build a 160 square foot garden suite, a 2-bedroom infill home, or a multi-story apartment building, CNTNR has prefabricated modules to fit your varied needs. Find out more at www.cntnr.ca.
Presented by: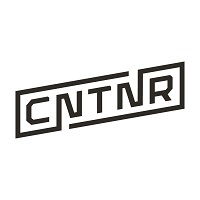 Handles:
Instagram:
http://instagram.com/cntnrmodular
Twitter:
https://twitter.com/cntnrmodular
Facebook:
https://www.facebook.com/CNTNRmodular/
BRAD WYNESS- EVOLVE LANDSCAPES
Evolve Landscapes INC. is an innovative custom landscape design/build company, specializing in modern, traditional and contemporary residential landscape designs. What began in 2005 with one crew and a pick up truck has since grown into three crews who strive for perfection in building beautiful landscapes.
Owner Brad Wyness has kept Evolve Landscapes small in order for the crews to be managed efficiently under EL's leadership program and design vision. Here at Evolve, we use no middle men or sub-contractors. All our own irrigation, electrical, carpentry and of course all landscape related work are done in house. We also strive to stay on the forefront of design and are constantly evolving to create ideas and concepts that clients will love.


AMANDA LWANGA- LINGER INTERIOR DESIGN
Amanda Lwanga is a licensed Professional Engineer, with over 12 years of experience in design and Project Management. She leads a team of designers, tradespeople and artisans who are exceptional in their respective fields.
Her education and career are rooted in the sciences. In 2007 Amanda completed a Bachelor's of Applied Science in Environmental Systems Engineering and then in 2016, a Masters of Advanced Studies in Architecture – focusing on regenerative design. For over 10 years Amanda worked as a Project Manager, promoting environmental compliance and coordinating environmental assessment projects across Western Canada.
Amanda has had a life-long passion for place-making. In 2017 she launched her firm while maintaining her full-time career and in 2018 she left her senior position to operate her design firm full time. Today Amanda is currently serving businesses and homeowners across Western Canada who are seeking to reduce their impact on the environment while basking in an elevated space.
As a thought-leader, Amanda is a strong believer in interdisciplinary problem-solving.
"Art, science, and design are all governed by similar principles. Whether you're balancing the composition of a painting or a stoichiometric equation, the process of striking balance is essential to producing a successful outcome. Though different mediums and tools are used, there is a general order of operations. The ability to assess and re-shape problems from different perspectives often yields the most meaningful results."Amanda's design practice is a culmination of her life experiences. It's rooted in her respect of the environment, methodic approach to problem-solving, attention to detail and her love of fine arts.
"Through my career, I've learned that the most rewarding experiences are those which allow us to share our gifts in ways that improve the lives of others."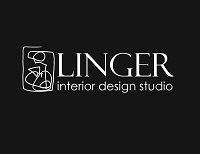 MAKE-IT- EDMONTON'S HANDMADE MARKET
Over 150 talented Makies will be filling Hall H at the Expo Centre with handmade goodies, all made with ♥. There will be tons of accessories, jewellery, clothing, art, home decor, food, baby/kid items, and lots of other beautifully crafted goods, so you can leave inspired and feeling good about what you buy!

OFFICIAL CELEBRITY CHALLENGE CEDAR PROVIDER
ArborCare was established in 1983. Since then, our company has grown from having one truck to a fleet of over 100 vehicles and specialized equipment, including five of the largest aerial trucks in Western Canada.We are proud to be leaders in the arboriculture industry with over 100 full-time employees on staff. Our goal is to provide exceptional arborist services to clients in Alberta, British Columbia, and Saskatchewan through our offices in Calgary, Edmonton, and Vernon.

Our experienced team provides a wide range of services for commercial and residential clients alike. ArborCare is a dynamic and progressive company providing outstanding service to commercial, residential, and institutional clients. From tree care to plant management and seasonal maintenance, we can handle all your arbor and landscaping needs. Contact us today to schedule an appointment or request a free estimate.

At Botaniful, we take the art of shopping very seriously and strive to make your experience as fun and efficient as possible. We opened our store for those who are always on the lookout for that perfect plant or product: affordable, lasting and beautiful.
All product is carefully picked and added to our collection of plants, quality home goods and gifts. Our team members are committed to assisting you in finding the items you're looking for and are there for your every need. Come in for a visit today!
WATER WORKS PONDS/NATURE INDOORS
'We are Alberta's leading water feature specialist. We carry a full line of premier pond equipment for contractors and do-it-yourselfers for any water feature project. We also install, service, and maintain ponds and water features. We manufacture high quality custom waterwalls for commercial businesses and homes.'
Presented by: